Collecting Outstanding Balances in Dynamics 365 Business Central
Originally posted on
March 20, 2020
Did you know Dynamics 365 Business Central has a small collections module built right into the solution that allows you to send reminders to customers that are past due?
Scenario
Below is a list of customers in Business Central and their past due balances. Follow along below to see how to setup reminder terms and reminder levels then process reminders that are emailed directly to your customers. In order to email from Business Central you do need to have the SMTP Setup completed as well.

Setup
1. Reminder Terms & Reminder Levels
a. Lookup "Reminder Terms"
b. Enter in information pertaining to how you'd like your reminder terms setup.

c. With the first reminder terms code selected click on Levels on the menu and enter the information pertaining to how you'd like your reminder levels setup.

3. Customer Card > Payments > Reminder Terms Code
a. Within the customer card > payments section populate the Reminder Terms Code field.

Issue Reminders
a. Lookup "Reminders" From the reminders window you have two options, you can create reminders at a mass level or one by one. I have chosen to do this at a mass level.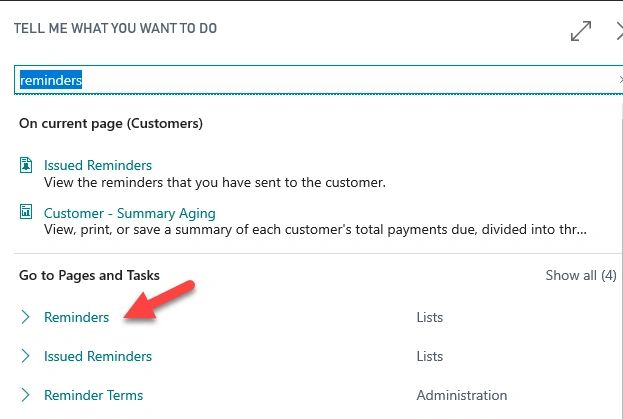 b. Select Process > Create Reminders
c. Populate the options section and any filters that you'd like.
d. Reminders will be created based on the reminder terms/levels previously setup.

Opening one of the reminders you can see the lines that were added pertain to the past due invoice and also any additional fees that you setup within the reminder levels window.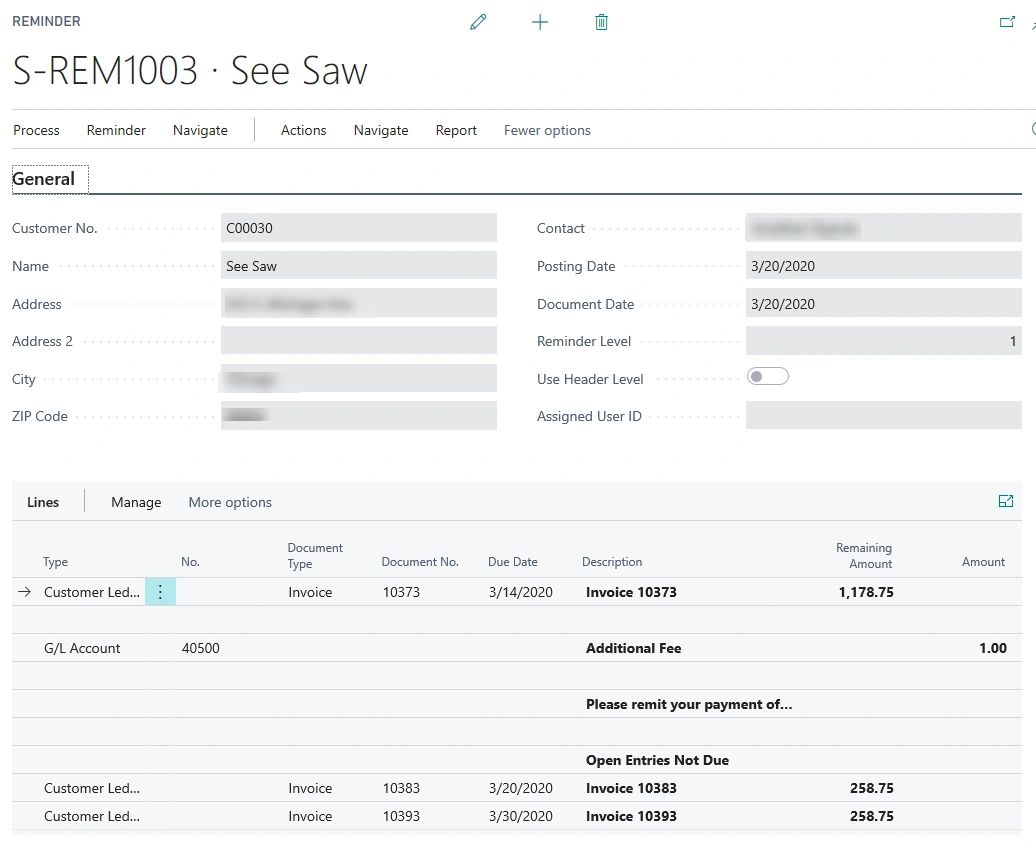 a. Reminders > Process > Issue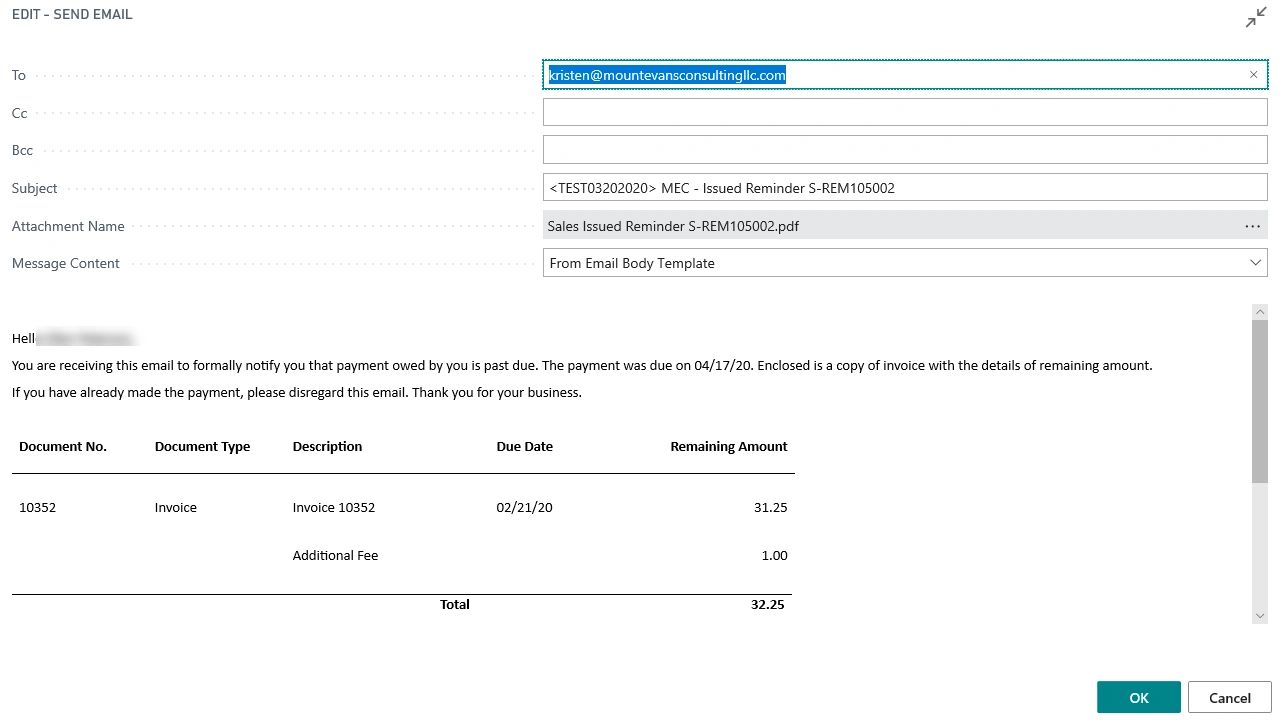 Issued Reminders
You can also view all issued reminders that have been processed by looking up the Issued Reminders page. From here you can email or print the reminders as well.
Resources