Configuring Technical Support for Dynamics 365 Business Central
Business Central allows partners to tailor the Help and Support page within their customers' Business Central tenants. This makes it easier for users to submit a support case to their partner.
Below shows the standard out of the box Help and Support window. To add the partners support email follow the steps below.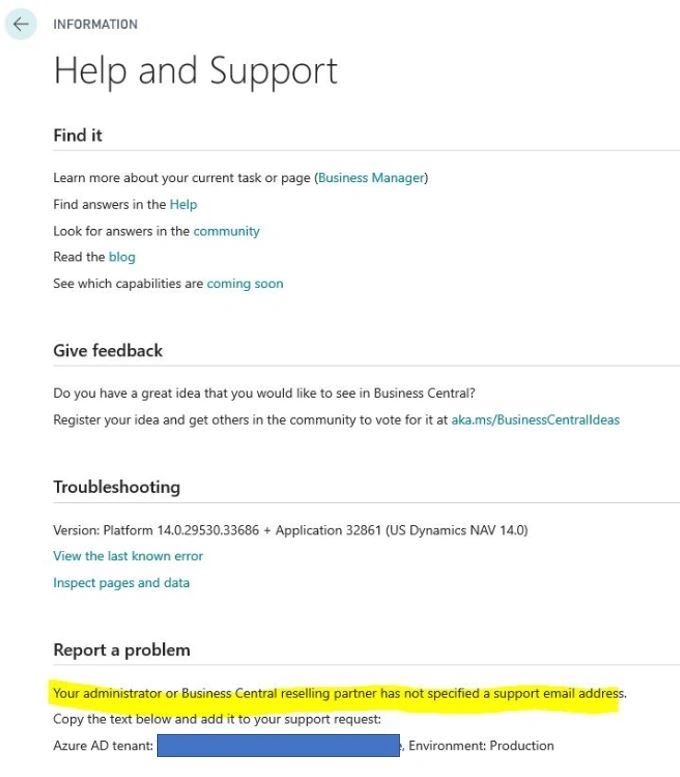 ---
1. Navigate to the homepage of the Business Central tenant
2. Add /?page=9165 to the end of the URL
3. Add the Support email address, or select an option to use the authentication or contact email
---
Next time any user goes into the Help and Support window the support email address will now show up.