Connecting Power BI to Dynamics 365 Business Central
Power BI is the newest visualization reporting tool from Microsoft that you need to learn. If you've heard about it you already know why, but if not then you're in the right place. With this blog, we'll start with connecting Power BI with Microsoft Dynamics 365 Business Central.
There are several licensing options when it comes to using Power BI which can be found here.
Getting started with Power BI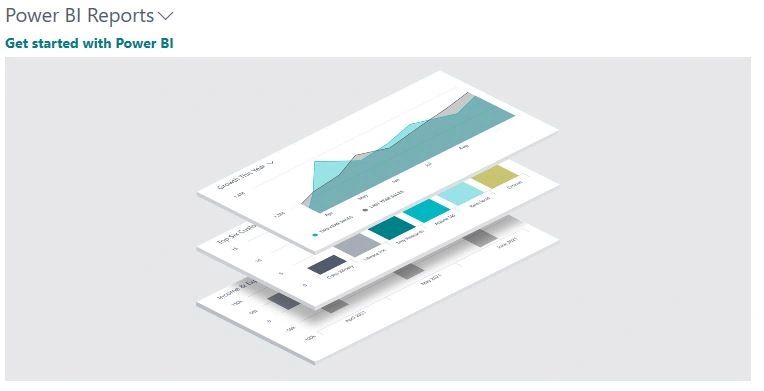 Within Business Central depending on your role you'll see a blank Power BI Reports section. To get started simply click on the Get Started with Power BI link. Business Central will link with Power BI and you'll be asked to enter in your Power BI credentials for license verification. Once your logged in successfully you'll see within Business Central that your Power BI reports are being deployed.

Select Reports
Select reports allows you to enable and disable reports that you'd like displayed in BC. Most companies start with one or two reports, however as time goes on you'll have more and more reports to choose from, presuming you or someone within your organization is building new ones. Remember to come into the Select Report option to enable reports later on.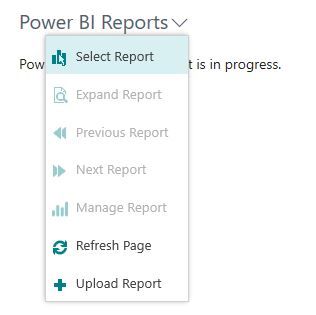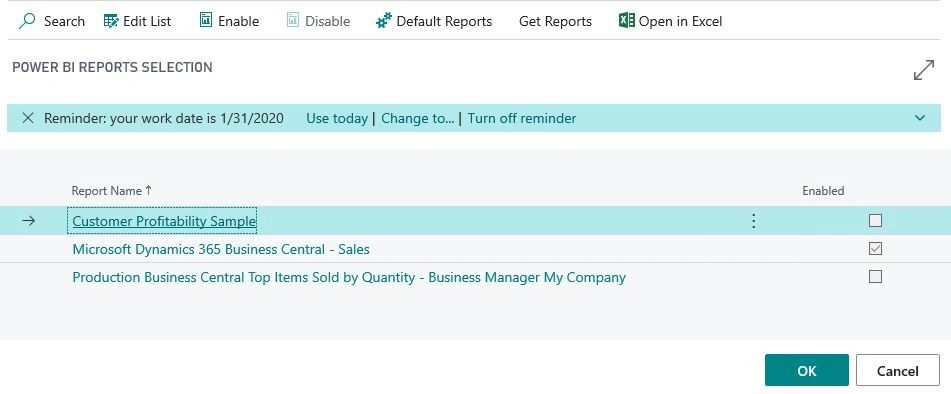 Once you have the reports selected they will display in the Power BI Reports section of your BC landing page. You're able to toggle between the reports by clicking on the Power BI Reports header and selecting previous report or next report. One of my favorite features about connecting to Power BI is the reports also show up in the Business Central mobile app.
What's Next?
There are plenty of resources to get you started on building reports using Power BI, some of which are listed below. One of the most important ones to consider is the PowerBIUG. This is a community based user group made up of end users, Microsoft partners and consultants. There is so much learning within this community from Power BI exchange, webinars, conferences and local user groups. Check it out today.
Microsoft allows you to try Power BI for free, so what are you waiting for?