Copy/Paste A Journal Entry Into Dynamics 365 Business Central
One of my favorite features within Dynamics 365 Business Central is the ability to copy & paste into a General Journal entry. This is something I always train super users on during implementation and it's one of the most exciting features in my opinion.
In order to be able to copy/paste into the journal formatting may need to be done beforehand. What I mean by this is your Excel spreadsheet must have the same number of columns as the journal does within BC. Below is an example of how I have my journal columns setup within BC. You can see I also have my Excel spreadsheet setup the same.
Setup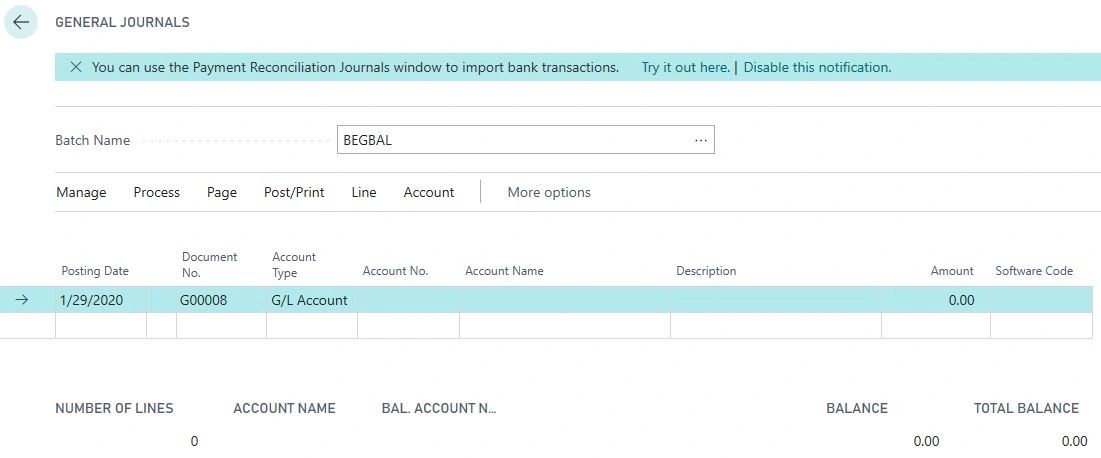 Copy/Paste
Simply highlight the information with Excel that you're looking to paste into BC. Tip: there is no need to include the header row in this selection.

Within BC open the General Journal and right click within the Posting Date field and select Paste. While the system is pasting the information into BC it is also validating the information making sure the Account Type and Account No. are correct. The system will not validate that the entry is in balance however.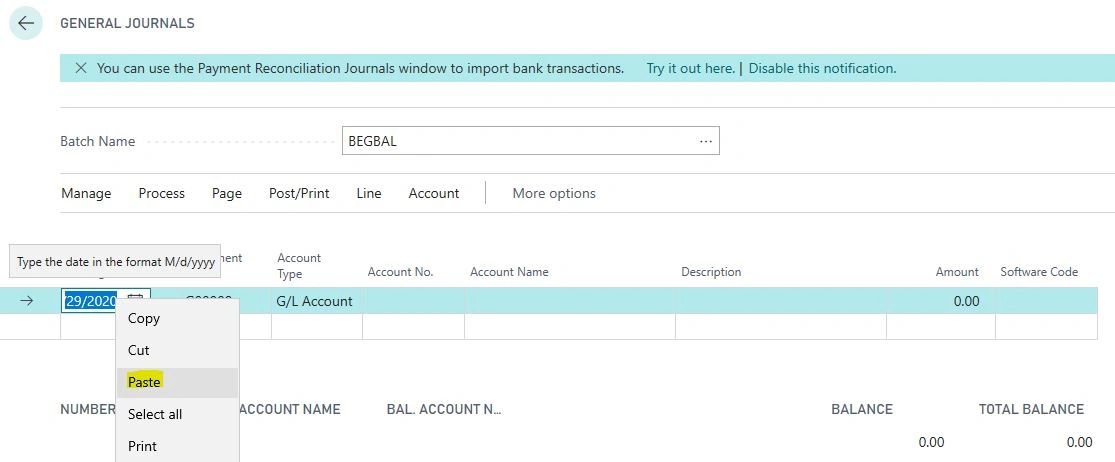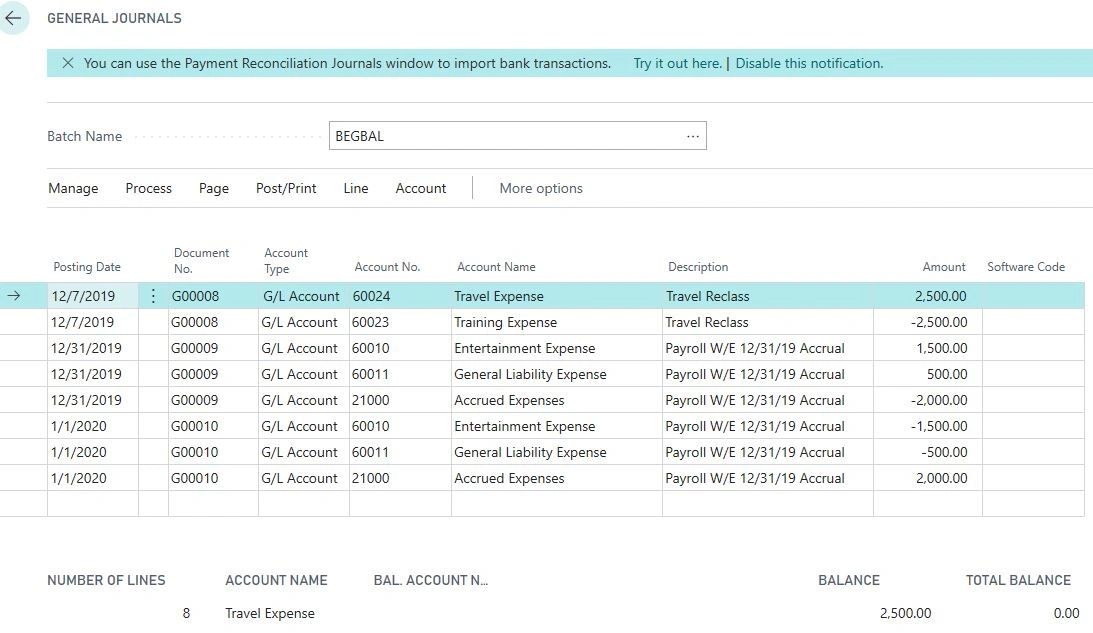 Account Number Doesn't Exist
If the account number isn't correct or doesn't exist within BC then you'll get an error message as shown below. Once an issue is detected the rest of the entry will not paste into BC. Simply fix the issue within Excel or BC and delete out the lines that have pasted within BC and re-paste everything again.