Modifying User Notifications in Dynamics 365 Business Central
Are you sick of that pesty notification that pops up every time you close an unposted sales or purchase invoice? Did you know Business Central allows users to modify their user notifications so they can turn this off?

To update the user notifications you can go to My Settings and click on the 'Change when I receive notification' link or simply lookup My Notifications in the 'Tell Me What You Want To Do' lookup.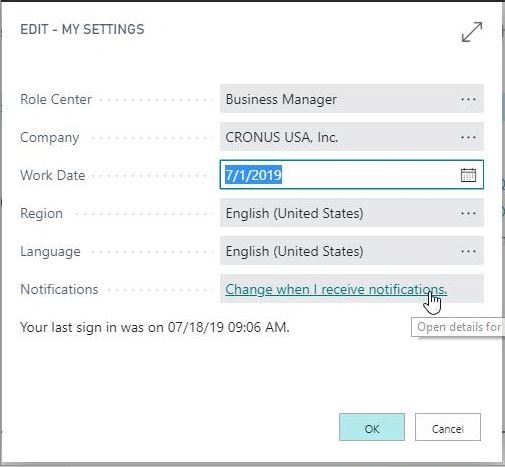 Once in the Edit - My Notifications window simply uncheck to disable the 'Warn about unposted documents'