Using recurring purchase lines in Dynamics 365 Business Central
Originally posted on
May 5, 2020
Recurring purchase lines in Dynamics 365 Business Central allows users to setup standard purchase codes that can then be assigned to specific vendors. Once assigned to a vendor the user can quickly process a purchasing transaction (purchase quote, order, invoice, or credit memo) by inserting the recurring purchase lines onto the document. The process is similar to recurring sales lines.
Outlined below are the steps to setup a standard purchase code and assign it to a vendor along with processing a purchase invoice.
1. Lookup recurring purchase lines then select new. In the example below, a code ' Expenses' has been setup for those monthly personal expenses that get reimbursed to employees. You can also setup different types for a comment, G/L account, item, resource, fixed asset, or charge (item).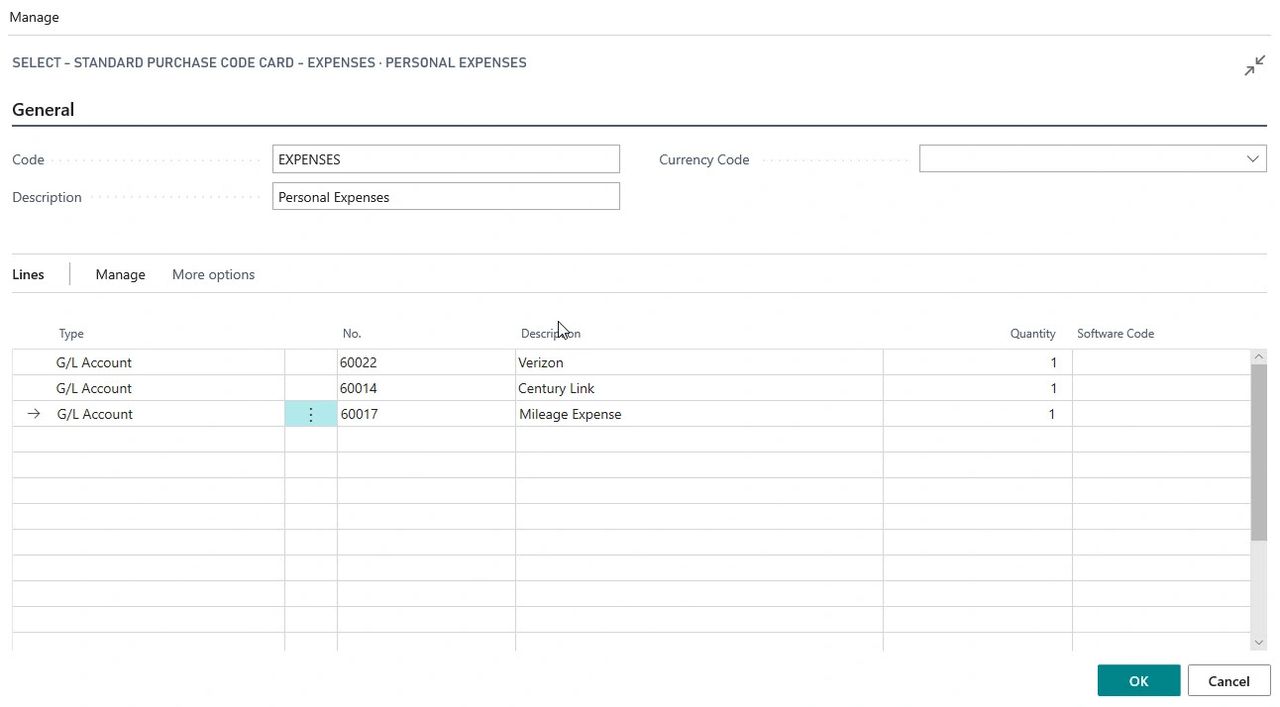 Unfortunately the amount field isn't included in this window out of the box so you'll need to add that if it's something you'd like. To do this simply click on the settings then personalize. Once the personalizing window is open select '+ Field' and then select 'Amount Excl. Tax' and drag to the area you'd like this to show within the window.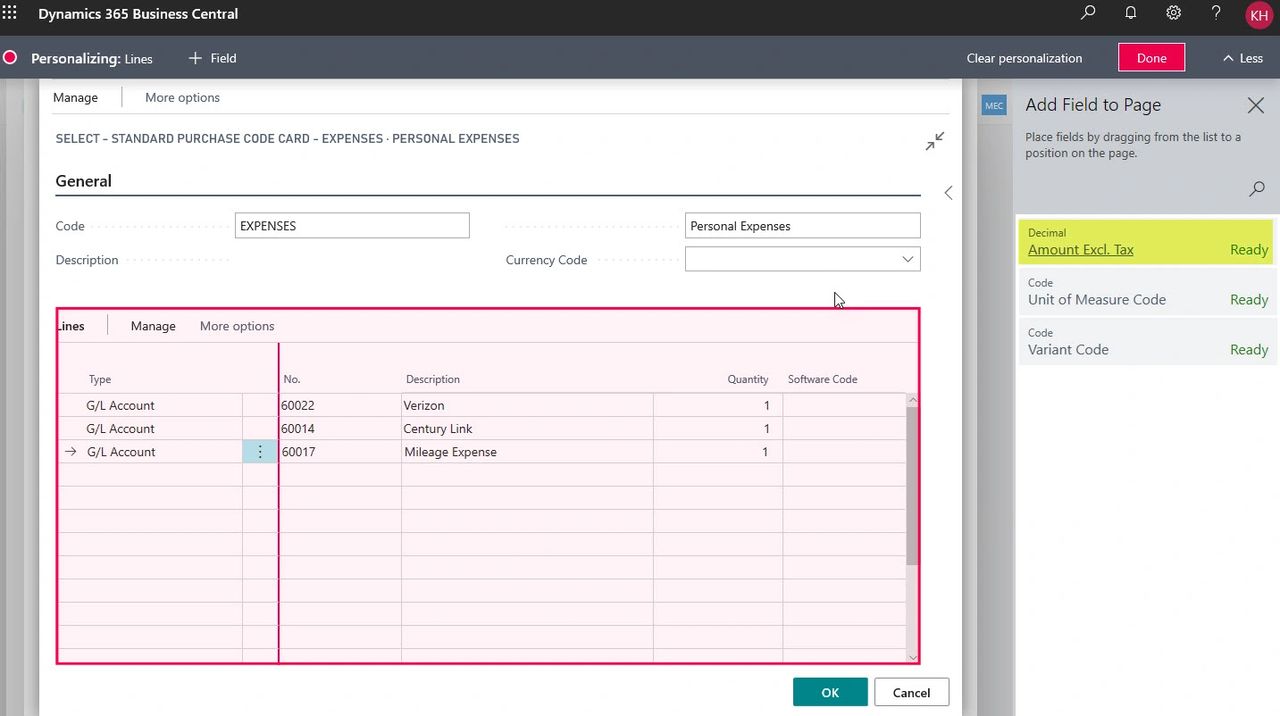 Below is the completed standard purchase code card for expenses. The amounts of two of the three lines have been added which will pull through on the purchase invoice shown later on.

2. To assign the purchase code to the vendor open up the vendor card then click on the following Navigate > Purchases > Recurring Purchase Lines.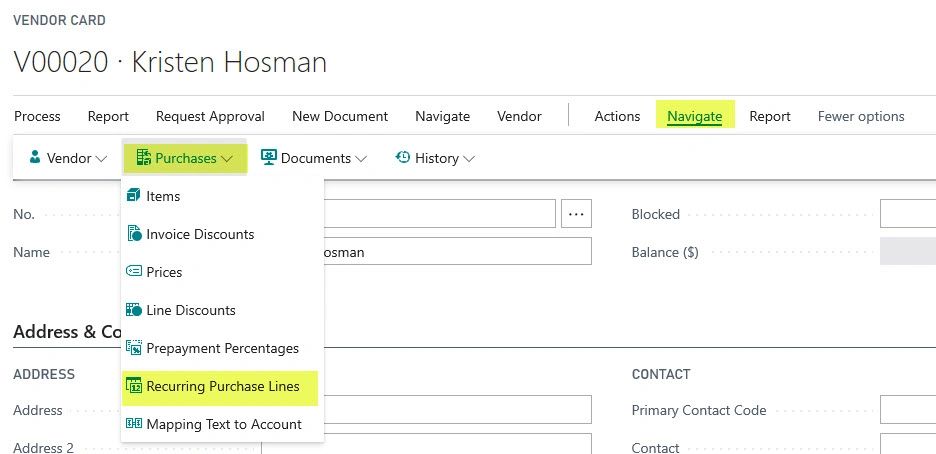 Within the recurring purchase lines window for the vendor you can assign the purchase code to the vendor and configure how you'd like the system to manage the purchase lines. There are three options for how you'd like the lines inserted onto a document: manual, automatic, or always ask. In the example below I've told the system to always ask the user if they'd like the recurring purchase lines added to the purchase invoice.

3. The result of the creating a standard purchase code card and assigning recurring purchase lines to the vendor is below. When a user creates a purchase invoice for the vendor that the purchase code was assigned to, there will be a notification at the top of the page asking the user if they like to insert the recurring purchase lines onto the document. Select "get recurring lines" and the recurring purchase lines window opens up where you can select the code you'd like to use.

Once the recurring purchase lines code is selected, the lines section of the purchase invoice section will be populated. Verify or update the information and post the document.