2019 Community Summit Orlando Recap

I've been to many Summits before, six to be exact but this one was truly one of the best yet. I was able to participate once again on the Planning Committee, was nominated for an All*Star award, volunteered as a GPUG Medic and co-presented four sessions with some pretty amazing GPUG members. Here are some of my highlights from the Summit.
I started off the week by taking my second Academy class and I can't rave enough about the teacher Saurav Djyani. Not only was he fully prepared to lead this class but the materials he supplied were fully thought out and complete. If you have never taken an Academy class but have thought about it, I highly recommend taking one. They are offered yearly at the Summit and also throughout the year online.
This year I had the pleasure of co-presenting four sessions with some pretty amazing GPUG members. If you're a GPUG member go ahead and click the links to download the session materials and or recordings. If you're not a GPUG member and you'd like the session materials just let me know.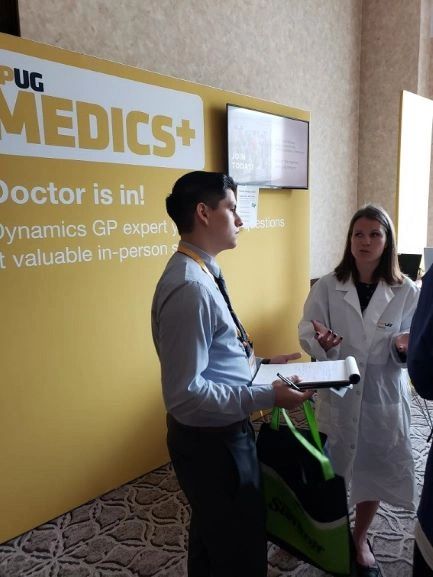 Volunteering at Summit
One of my favorite things to do at Summit is help at the Medic desk. Volunteering as a GPUG Medic allows me to help other GPUG members with issues or questions they may have. I admit it's nice having Microsoft support employees handy as well as sometimes even I get stumped.
This year I also got to be an Ambassador near the registration desk and assist with questions people had. This was a perfect job for me since I love meeting and talking with new people.
There are hundreds of volunteers that make Summit what it is today. If you're interested in being involved a good starting point is becoming more active within your User Chapter.
All Good Things Must Come To An End!
It was a week full of learning, exploring, advanced networking opportunities and great weather. I came home tired but I'm already looking forward to the next Summit in Nashville.
User Group Summit North America 2020
Make sure to register early for the best rates and book your hotel as soon as the block of rooms open.
My recap on the 2018 User Group Summit can be found here.